Our hair is the most beautiful and delicate part of our body; it needs good care. And one of the ways to take care of your hair is cleaning it properly and regularly with good shampoos and hair cleansers. Moreover, just shampooing is not enough for your hair, if you want your hair to look healthy, shiny and glossy you need to use hair conditioner too.
When we talk about conditioners, we should tell you that there are two types of conditioners:
Rinse-out conditioner
Leave-in conditioner

What is the difference between the leave-in conditioner and rinse-out conditioner?
A rinse-out conditioner is applied when your hair is wet right after shampooing your hair, your shampoo can dry your hair, therefore, rinse-out conditioner rehydrate and strengthen your hair and also smooth the cuticles by filling in its crack and gap and gives a protective layer to the shaft of hair so that your hair becomes manageable.
Leave-in conditioner is pretty much like the rinse-out conditioner except it is applied to damp hair, and you don't have to rinse it off, it is just left in the hair like that. These conditioners do not weigh your hair down since they are light in weight and are oil-free too.
Leave-in conditioner used when the formula of your rinse-out conditioner is rinsed out, and you need to make your hair smooth and manageable without actually washing it.
Although using leave-in conditioner seems convenient, but there are times you are not able to use it for example, when you are out of it, or it's too expensive to fit in your budget. In such cases, the question that arises is, can we leave conditioner in hair; the rinse-out one? Is it bad to leave conditioner in your hair?
To find whether using conditioner as leave in is harmful or not we should look for its ingredients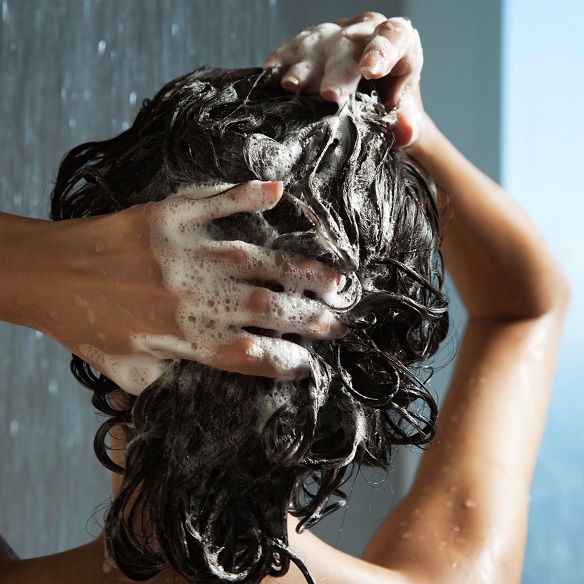 If your conditioner contains:
Dimethicone copolymer
PES silicones
Laurel dimethicone copolyol
Hydroxypropyl
These substances are easily removed with water; hence if your conditioner contains these, then it is suitable for using conditioner as leave in.
However, if your conditioner contains:
Dimethicone
Behenoxy Dimethicone
Dimethiconol
Simethicone
Phenyl trimethicone
Polydimethylsiloxane
Trimethicone
These substances are stubborn and require detergent to remove; hence if your conditioner contains any of these don't use it as a leave-in conditioner.
Few conditioners in the market are gentle on our hair and are easily removed so they can be used both as leave-in as well as rinse-out conditioners.